Your Thermaguard personal fire blanket
Why get your personal fire blanket from us? Having been used for decades by professional firefighters, Thermaguard products come with a proven track record. Our fire blankets are designed using carefully engineered wool-free materials which prevent them from emitting noxious fumes during fire exposure. In addition to utilising only the highest-quality materials, our reliable equipment and technical capabilities have helped us create a range of bushfire blankets that exceed the standards. This includes the stringent specifications outlined by the Australian Fire and Emergency Service Authorities Council (AFAC), including AS/NZS 4824 and AS/NZS 4967 standards. The organisation puts safety of the public, emergency staff, and volunteers at the forefront. We align ourselves with this ethos, and take pride in our ability to contribute to the reduction of harm with state of the art products like our SUPERTHERM® Lite Personal Fire Blanket. Read the positive reviews from our customers and see what the fuss is about!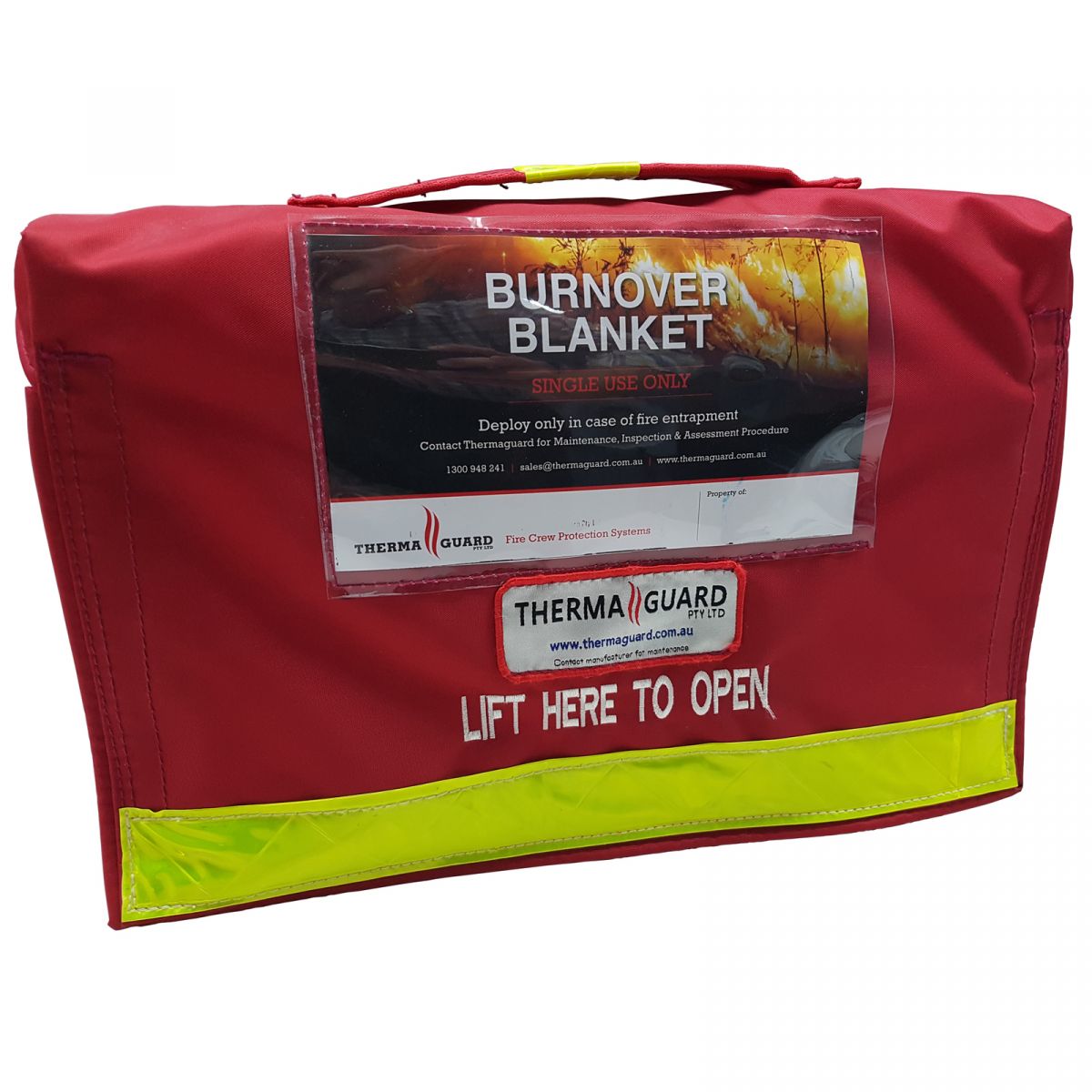 Our range of premium packaging options
We offer a variation of packaging designs for your personal fire blanket to accommodate different needs. We can also arrange for them to be labelled with the name of your organisation for professional use. The first of these options is the clear carry bag, which comes at no extra cost upon purchasing the SUPERTHERM® Lite Personal Fire Blanket. It comes with heavy duty handles, hi-vis identification, name and ID panel, and a heavy-duty zip. Some of the more premium packaging options include our Compact design. It's easy to open, yet reduces the amount of space taken up by up to 50% which is ideal for vehicle storage. We also offer the Personal Red Fire Blanket Bag, which is a heavy-duty red storage and carry bag used by professionals to maximise the protection of your Supertherm® Lite Personal Fire Blanket.
Thermaguard for your fire protection products
Whether it's kept in a home, vehicle, workplace or industrial setting—a personal fire blanket is an incredibly valuable asset. Fire emergencies are often unpredictable, so it's important to have a reliable and user-friendly option on hand at all times. While the quality speaks for itself, our team offers unbeatable customer service to give you complete confidence in our range. Benefits include:
Australian owned and operated: Every product in our range is tried and tested locally to guarantee optimal performance.
24/7 online ordering available: We make sure you have access to the products you need, when you need them.
Returns and refunds accepted: Our goal is to optimise safety by providing the right products for you, so we welcome returns if you're not satisfied.
Same day dispatch: If you order before 12pm, we'll ship it out on the same day!
Traditional communication: Our highly responsive team will respond to all your enquiries.
For complete reliability during an emergency, opt for the SUPERTHERM® Lite Personal Fire Blanket. Used both professionally and in residential settings, it's the ideal safety addition to give you peace of mind. Call Thermaguard on 1300 948 241 or browse the range online for your blanket with customised packaging!