About The SUPERTHERM® Aerospace Grade AS1072 Firesleeve
When it comes to protecting cabling, wiring, lines, and hoses against high temperatures, our aerospace-grade AS1072 Firesleeve gets the job done with no fuss.
Our AS1072 Firesleeve is already in use for hundreds of applications around Australia & the world, including:
Mines
Oil & gas rigs
Smelters
Industrial furnaces
Robotics
Fire fighting units
Automotive engines & exhausts
Hydraulics
For decades now, the effective SUPERTHERM® design has stopped valuable & vulnerable cables and lines from melting under intense heat conditions.
While encased in our aerospace grade high temperature pipe lagging, your fuel lines, hydraulic hoses, electrical cables, and fibre optics will be protected against constant heat of up to 260°C, and molten splash temperatures of up to 1200°C.
The SUPERTHERM® fireproof sleeve is made using braided fiberglass, giving it great flexibility and exceptional insulating prowess. Top this design off with an outer layer coating of premium-grade silicone to avoid abrasion, and it's easy to see why this firesleeve is just so effective.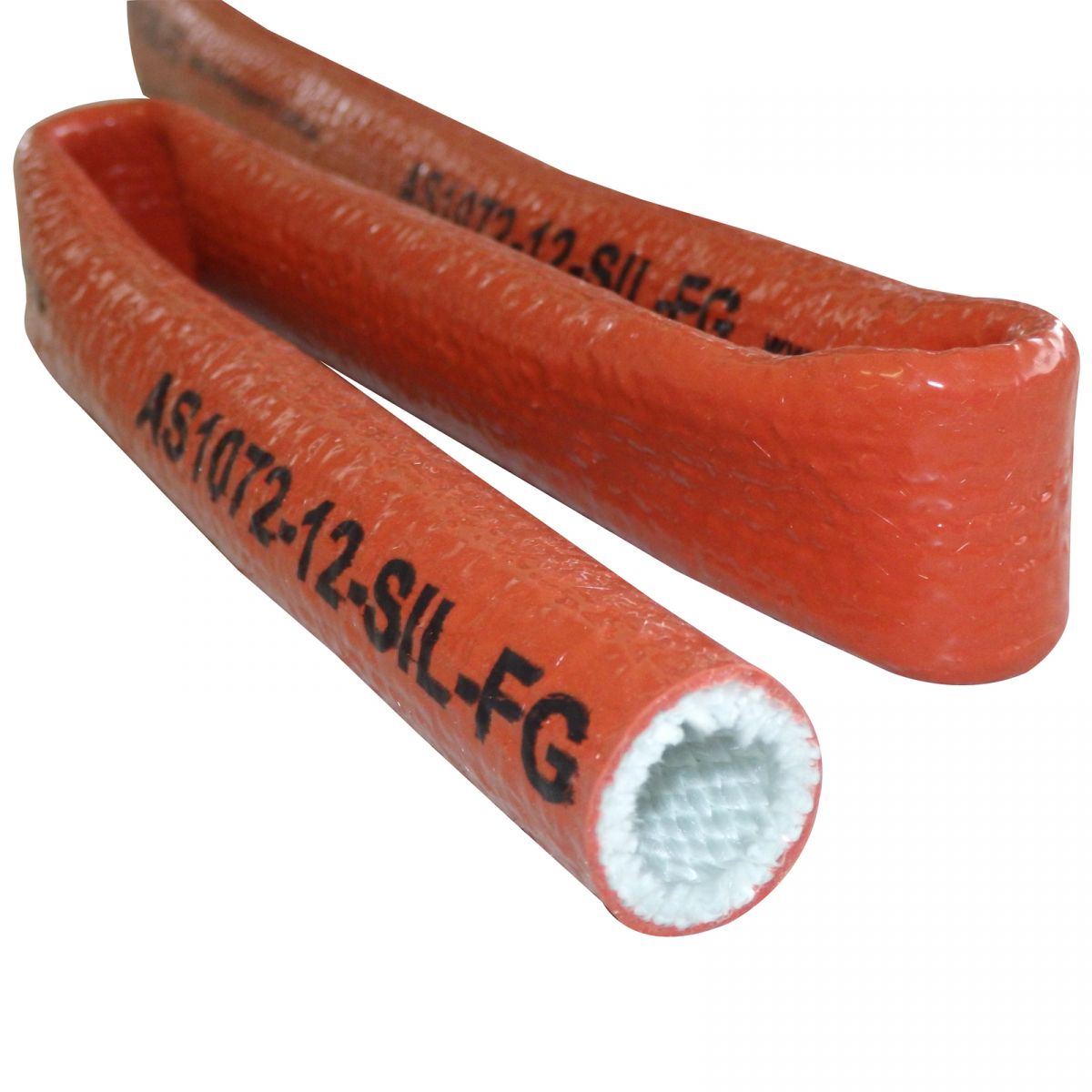 Where You Can Buy Our High Temperature Pipe Lagging
You can buy our SUPERTHERM® Aerospace Grade Firesleeve in 4 easy ways:
You have the option to buy the lagging in any custom length you need, or the entire 31m roll if you prefer. Sleeving similarly comes in 26 different diameters, meaning no matter the width or length of your cabling that needs protection, we can completely safeguard your equipment with a custom solution.
How Do I Know The SUPERTHERM® Aerospace Grade Firesleeve Is A Quality Product?
The SUPERTHERM® Aerospace Grade Firesleeve gets its name from the extreme testing that goes into the development of the product.
We have tested it under the same amount of heated conditions as a space shuttle experiences while mid-flight. Needless to say, the high temperature pipe lagging lived up to its name & reputation! For a high temperature pipe lagging that can really handle the pressure, you seriously need to consider the SUPERTHERM® Firesleeve!
How Do I Install My High Temperature Pipe Lagging?
To easily install our Aerospace Grade Firesleeve on your own machinery, following this 5-step process:
Measure both the length & diameter of the wires, cable, hose, or tubing you want to be protected. If you need guidance, our team can definitely assist you! The ID (inner diameter) of the Firesleeve needs to exceed the OD (outer diameter) of the hose to be protected.
After ordering & receiving the fire sleeve, check to see if you need to trim it down to scale using a sharp knife or industrial scissors (if you've ordered a custom size, it should be ready to install right away!)
Slide the fire sleeve over the wiring or cabling. If it struggles to get on, lightly compressed air over the sleeve can help you ease it in
Secure the sleeve at both endings with our Thermaguard

stainless steel cable ties

or band clamps
Use our

SUPERTHERM® end seal tape

to make the sleeving protection air-tight
If you'd like any more information on our high temperature pipe lagging, please do call us on 1300 948 241!