Our state-of-the-art fire rated cable pass through
Have you heard about our Firesleeve, also known as 'fire rated cable pass through'? Thermaguard has a range of tried and tested products that exceed the industry standards for fire protection. One of these products is the SUPERTHERM® Aerospace Grade fire sleeve, which is manufactured to the demanding SAE Aerospace Standard AS1072. This product can withstand ongoing exposure to temperatures of up to 260°C, boasting a braided high-bulk fibreglass centre and a silicone rubber outer shell. The product has been put through a number of tests to see how well it performs under catastrophic conditions. This includes consequent fire mid-flight in space, which is how it received the title "Aerospace Grade". As a result of the high insulation performance, this product is widely used across multiple industries; including mining, marine, car racing and firefighting. The flexible nature of the fibreglass centre means our fire rated cable pass through is even resistant against abrasion and mechanical damage.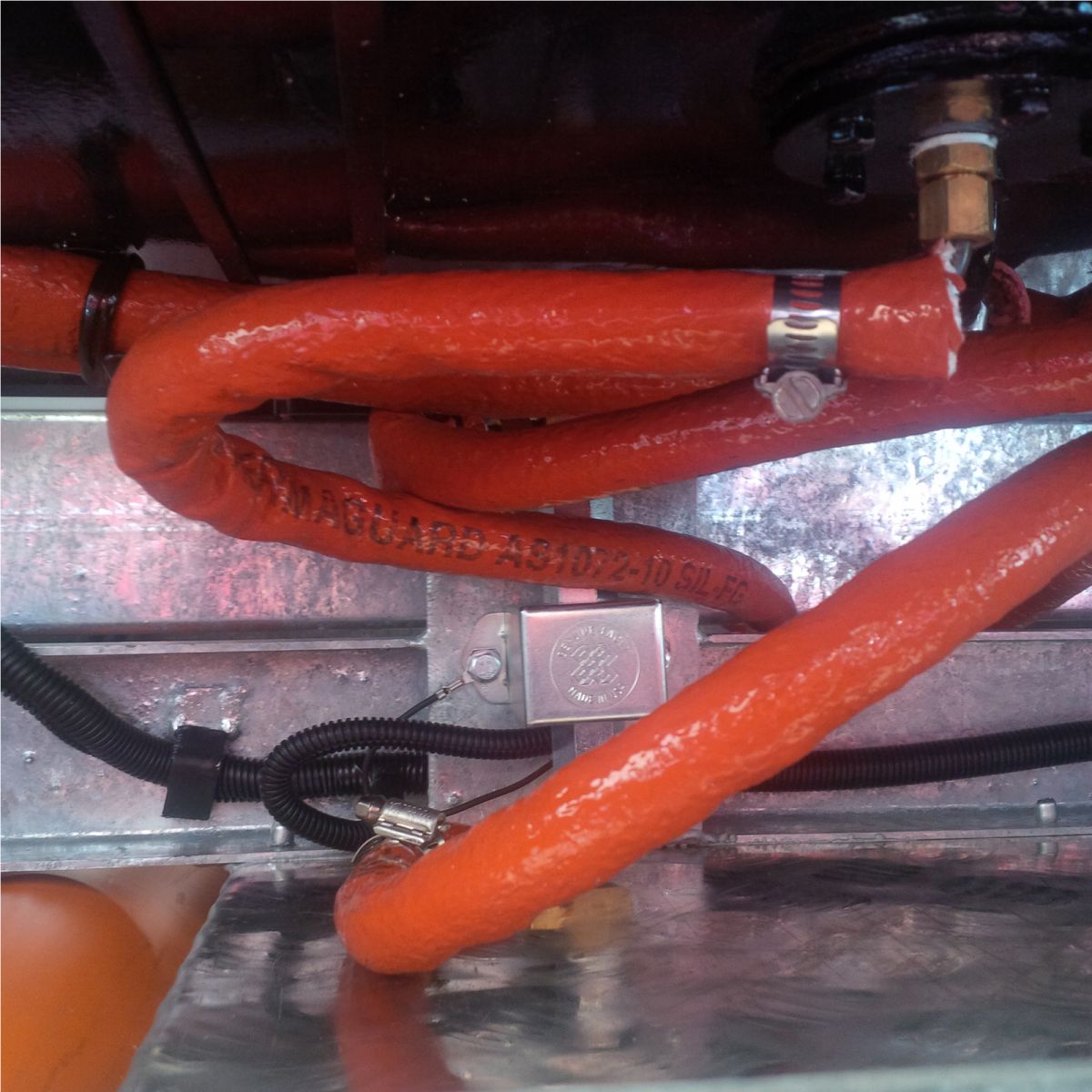 About the Thermaguard team
Thermaguard is a leading supplier in a range of fire protection products and appliances; from bushfire blankets, through to 'fire rated cable pass through'. By exceeding the standards outlined by the Australian Fire Authorities Council, we've created a number of high-performing products that are trusted and utilised by professionals in the firefighting field, such as the SUPERTHERM® Lite Bushfire Blanket. We even go so far as to put our products through extreme laboratory testing and simulations to measure their capabilities. We continually invest in research and development to come up with innovative ways to maximise protection. We also do our best to accommodate the ever-growing demand for our products by putting customer service at the forefront. Overall, our mission is to develop, test and supply world-class fire protection solutions; supported by friendly staff who keep their promises. We don't just sell a product, we sell reliability. Browse our fire rated cable pass through or fire blankets online!
Our extensive product list
In addition to our fire rated cable pass through, we have an extensive list of products that provide a level of protection and performance that is unparalleled in our field. This includes:
Personal protective fire blankets: The SUPERTHERM® lite personal fire blanket has been manufactured using innovative wool-free technology to prevent the emission of noxious gasses during fire exposure.
End seal tape: Made from premium-grade silicone rubber, this unique self-amalgamating product mechanically bonds to form a layer. Its has a long lifespan, and no sticky residue from glue means it's resistant against sand or dust which can compromise the adhesion of regular duct tape.
Radiant heat shield: Our SUPERTHERM® Radiant Heat Shields are manufactured right here in Australia, and are designed to fit a number of different vehicle models.
We also supply linear wrap, mudflaps, and cable ties & accessories. Learn more about our products by calling 1300 948 241!
Thermaguard are the leading Australian suppliers of high-performing fire protection products. Browse the range online or give us a call on 1300 948 241 for more information on the range! We'll take care of you with 24/7 web orders, returns & refunds, and even same-day dispatch of products if you order your fire rated cable pass through before midday.