Self Sealing Silcone End Seal Tape
Thermaguard® provides End Seal Tapes made from high grade silicone rubber. Our End Seal Tape is commonly used in order to seal the ends of Firesleeve after installation.
The unique self-amalgamating construction means this tape does not use adhesive, so there is no sticky residue - it mechanically bonds to form a contiguous layer. An added benefit is that no adhesive means the temperature rating of the tape is not compromised by a glue.
Our End Seal Tape has a wide range of applications including: Transportation, Steel, Metal, Iron, Equipment Manufacturing and Hose Fabrication.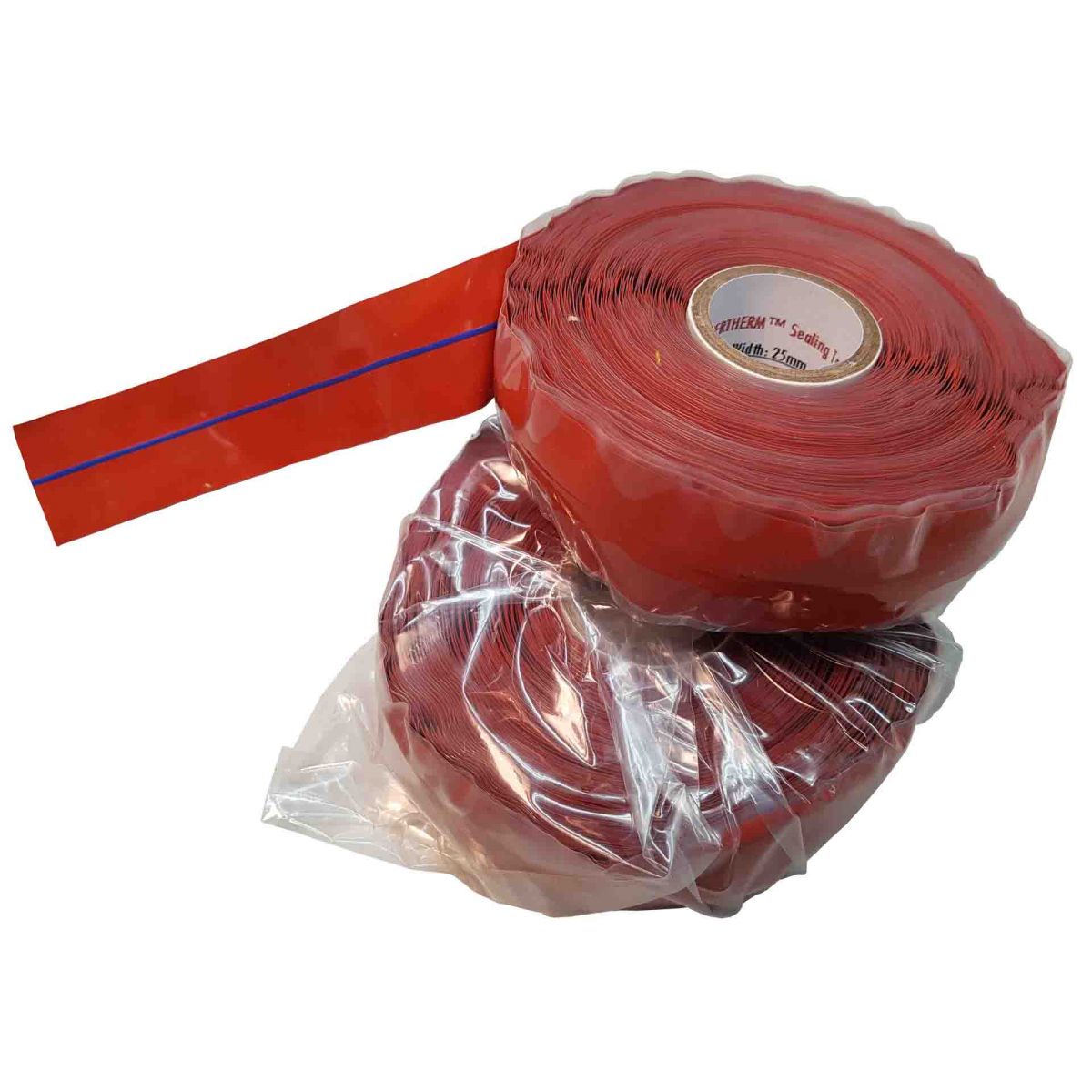 Have you found yourself wondering how to seal the ends of Firesleeve after your installation? This tape is ideal for avoiding ingress of water and other foreign materials such as dirt, sand or dust.
Our SUPERTHERM® Sealing Tapes are manufactured for longer lifespan while providing heavy duty performance. These end seal tapes are also designed for easy installation; it adheres quickly to most surfaces and can be removed quickly as well. It provides a uniform, sturdy finished look to the fire hose assembly.
When used to seal the ends of the Thermaguard® Fire Sleeve, the SUPERTHERM® End Seal Tape quickly forms a sturdy barrier, preventing fluid ingress and contamination of particles that can damage the fire hose or shorten its lifespan.
The SUPERTHERM® Sealing Tape is also resistant against all sorts of weather conditions. Our tape offers a self-fusing, moisture-resistant barrier which is highly elastic. We stock 25mm sealing tapes, however, we also have 50mm sealing tapes which are available upon request.
Contact us now on 1300 948 241 or our contact us page if you have any questions regarding our SUPERTHERM® Sealing Tape and our other fire protection products. Our customer service staff are always ready and happy to answer your queries!