Why get your products from Thermaguard?
Thermaguard is an Australian owned and operated company that specialises in the supply of premium fire protection products and appliances—including heat resistant cable sleeving. Our goal is to become the choice supplier for all organisations and individuals who are serious about fire safety. We'll achieve this by continuing to execute our core company values, which are: interaction, excellence, innovation and integrity. Our ethos aligns with that of the Australian Fire Authorities Council, who put safety of the public, and professionals within the firefighting field at the forefront of everything they do. That's why research and development is such an integral part of our process. All products are tested in laboratories to see if they can withstand the most catastrophic fire conditions. We also think about the customers in terms of choosing materials that won't impact health by emitting noxious gasses when coming into contact with flames.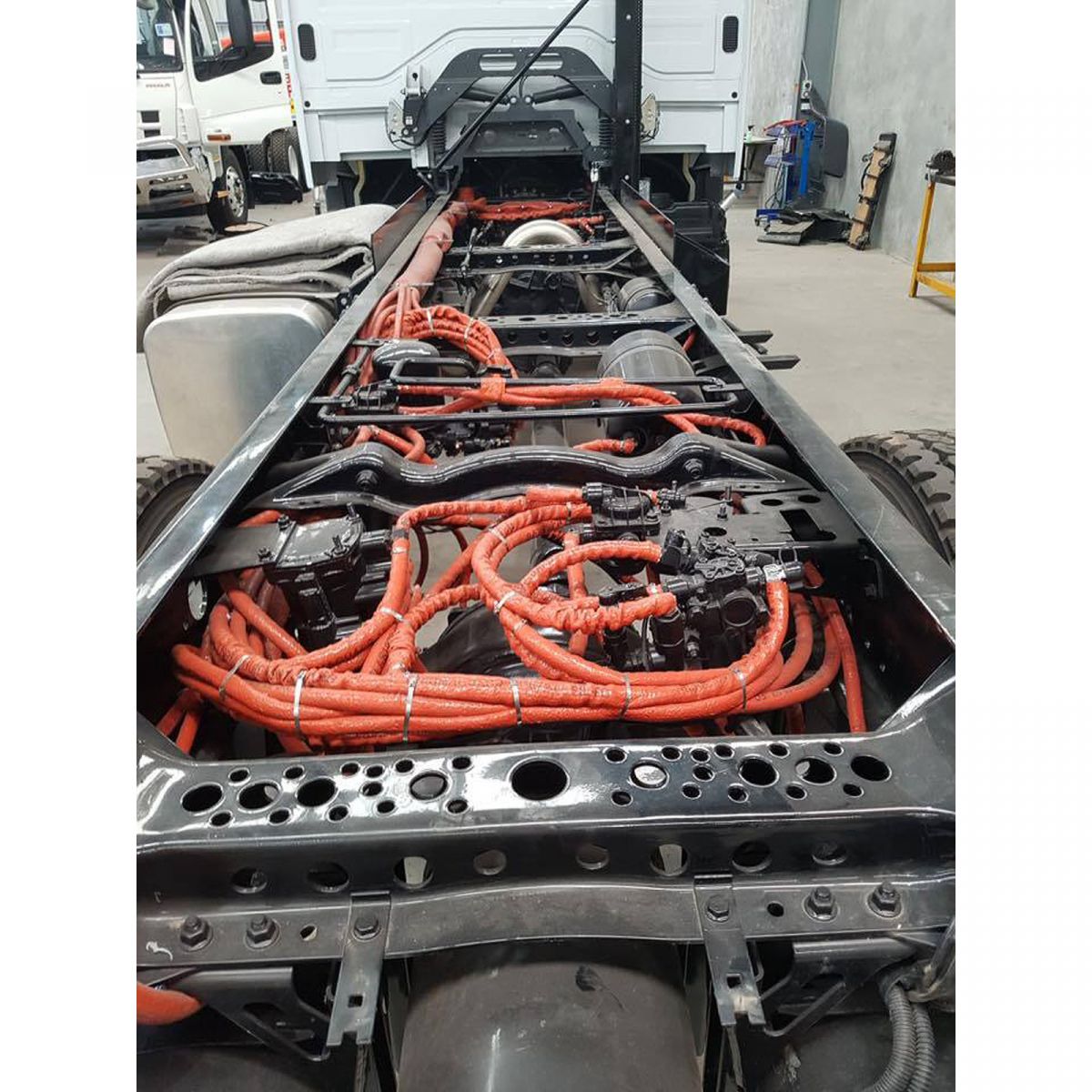 All about our heat resistant cable sleeving
The heat resistant cable sleeving we supply is called SUPERTHERM® Aerospace Grade Fire Sleeve. It's designed to survive during ongoing exposure to temperatures of up to 260°C, keeping your wires, cabling, tubing or hoses in-tact. It's made from a combination of high performing materials, including premium braided fibre glass, which helps resist against abrasion or machinery damage. The outer coating is high-quality silicone rubber; a unique compound that shed splashes of molten materials. The level of durability this product provides has seen it used in a number of different industries. This includes mining, marine, car racing, smelting, automation and firefighting. You can either purchase our 31m roll or customise your length by the metre. For tips on how to install this product, head to our blog page and read through the very simple steps! Our heat resistant cable sleeving is also designed to be user-friendly.
Our customer service is second to none
Customer service is one of the most important aspects of our business. We want you to feel confident that our heat resistant cable sleeving is going to keep you safe in times of need. That's why we've maintained a traditional communication approach. Here's a list of some other benefits of shopping with Thermaguard: Australia's online supplier of SUPERTHERM® Aerospace Grade Fire Sleeve. First and foremost, we make topping up your fire supplies easy by stocking a wide range of products and accessories. As an Australian owned and operated team, you can rest assured that we oversee everything for complete quality control. If you're not satisfied with your product, we're open to returns and refunds. We also offer same-day dispatch for products ordered before 12pm—so you won't be waiting weeks or days for your products to arrive. Get your heat resistant cable sleeving from the professionals!
For state-of-the-art fire-resistant technology, quality assurance and fantastic customer service, choose Thermaguard. Our heat resistant cable sleeving is the most effective way to keep your wires, hoses, piping and cabling in-tact! Call us on 1300 948 241.