Date Posted:16 February 2022
SHERACO PASTORAL EQUIPS THEIR TEAM WITH PREMIUM BUSHFIRE PROTECTION PRODUCTS
Thermaguard was recently approached by Sheraco Pastoral in South Australia to assist them with their requirement for Bushfire Protection products. As part of their Risk Management process, the large beef cattle enterprise identified this need after experiencing the 2019/2020 bushfire season and the Blackford bushfire that ravished the small farm community at Avenue Range in January 2021. Sheraco's directors have since proactively put measures in place to protect their valued personnel including issue of Bushfire Blankets and Fire Kits and upgrading their own personal Fire Truck fitted out with Radiant Heat Shields. Sheraco is now equipped with tried and trusted Bushfire Protection products as used by Australia's Rural Fire Authorities and Emergency Services.
If you are a Land Manager or Rural Resident, you will most likely be located in a bushfire zone. Ensure your vehicles - trucks, headers, tractors, slip on firefighting units, private vehicles etc are equipped with proven, government-specified, premium quality Personal Bushfire Protection products. Your life is as valuable as a Firefighter's.
Read the full testimonial below: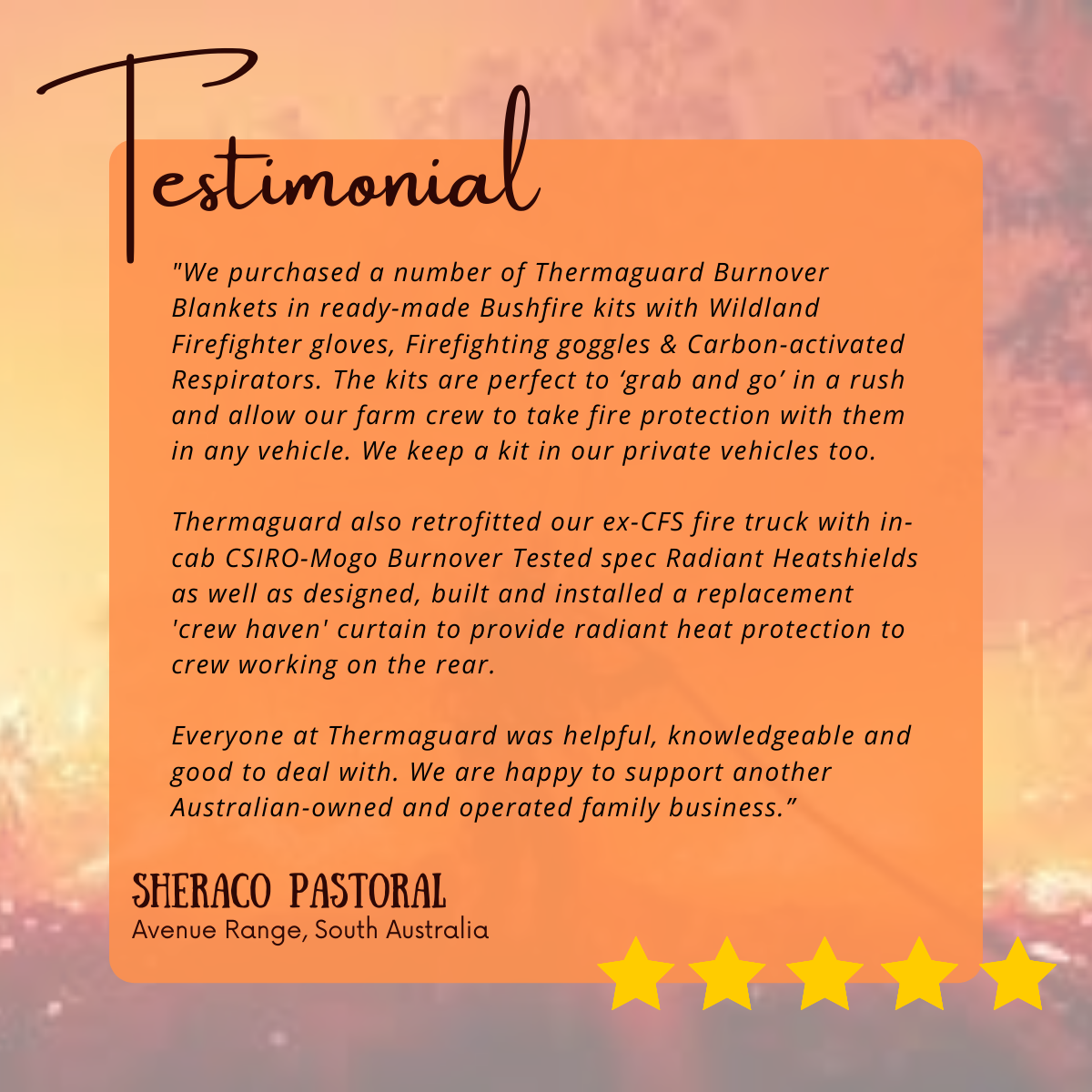 A few of the Thermaguard Bushfire Kits at Sheraco: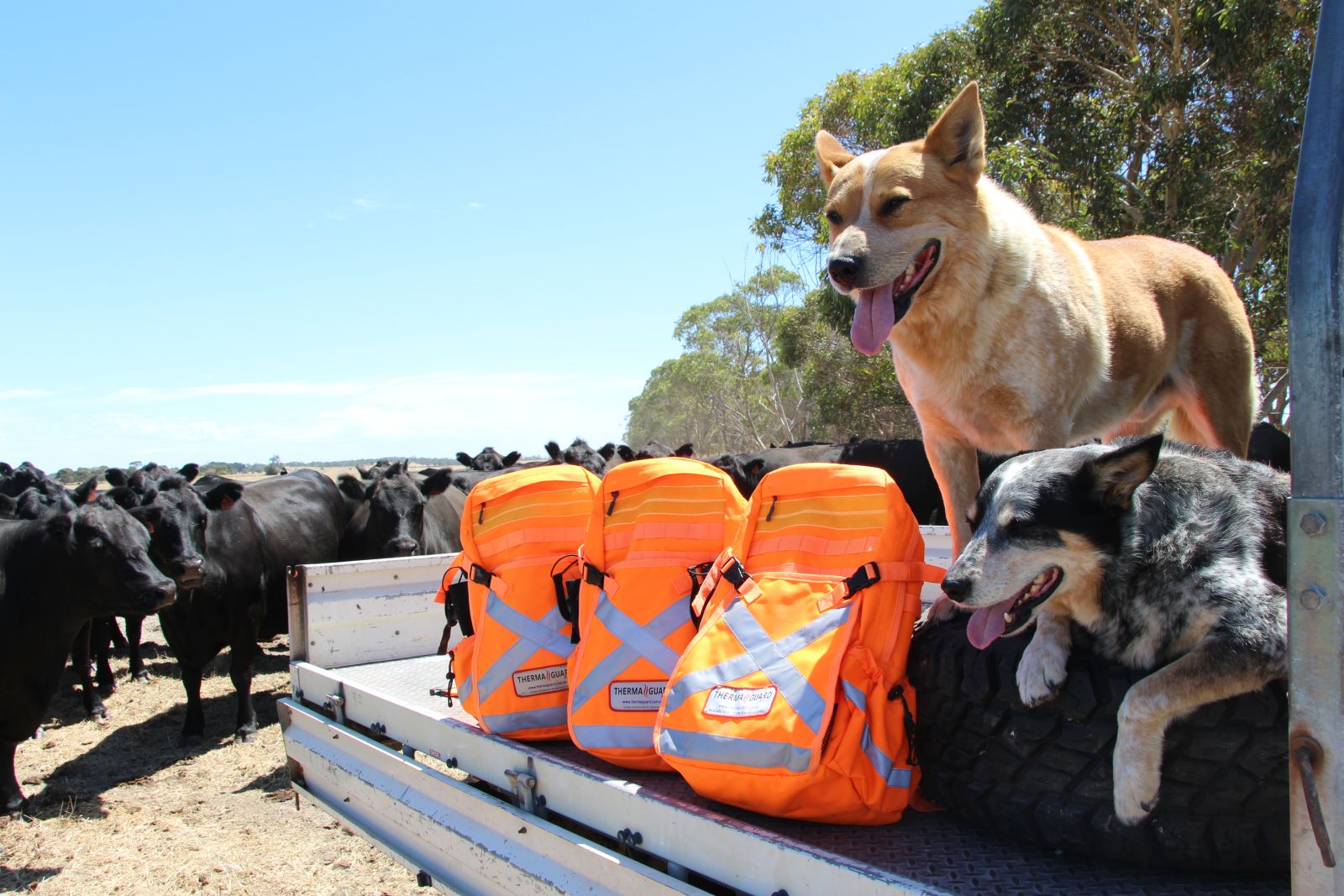 Credits: Sheraco Pastoral
In-cab CSIRO-Mogo Burnover Tested Spec Radiant Heat Shields - Custom Made
- Retrofit of ex-CFS Fire Truck -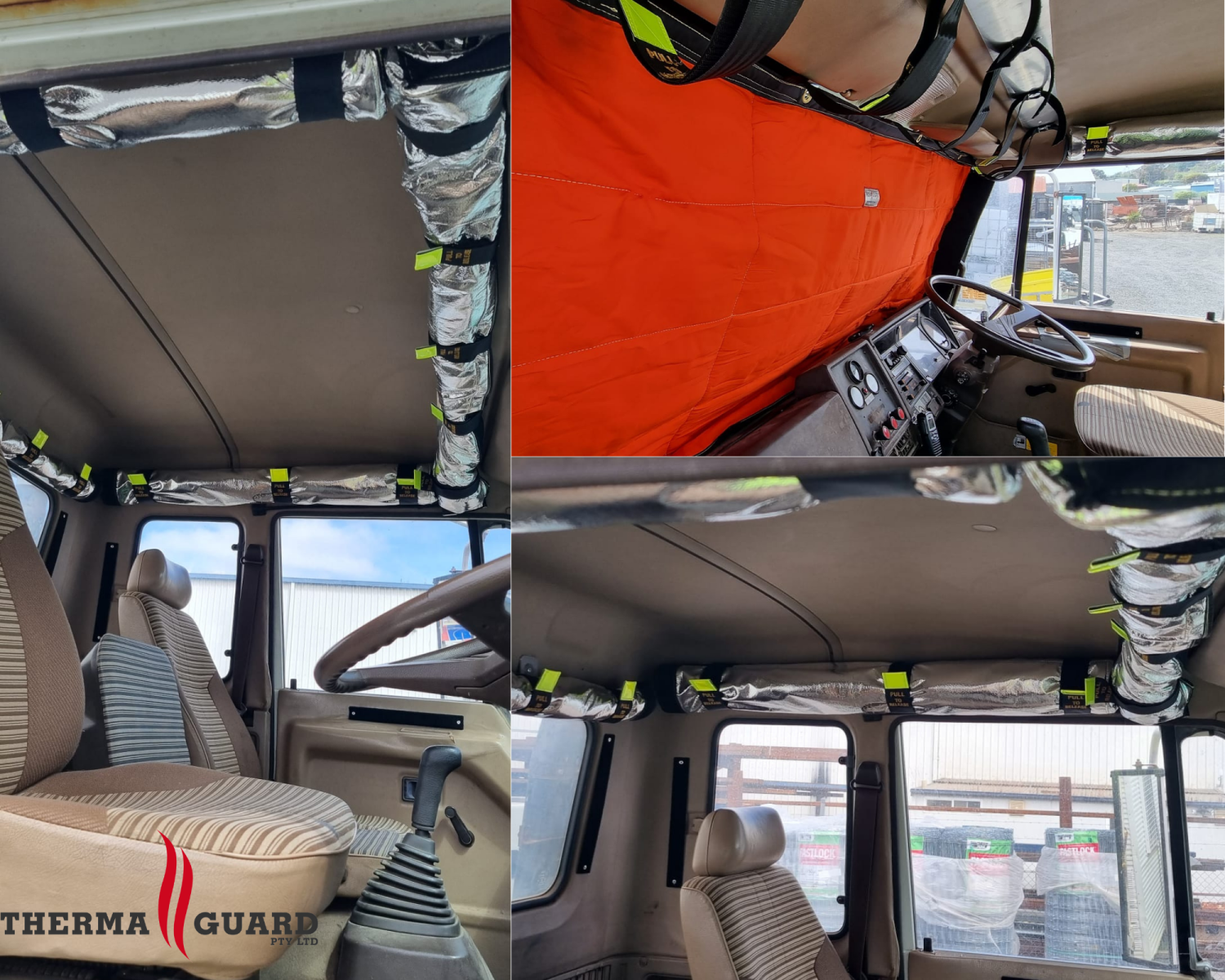 Exterior ROPS Canopy (Crew Haven) Radiant Heat Shields - Custom Made
- Retrofit of ex-CFS Fire Truck -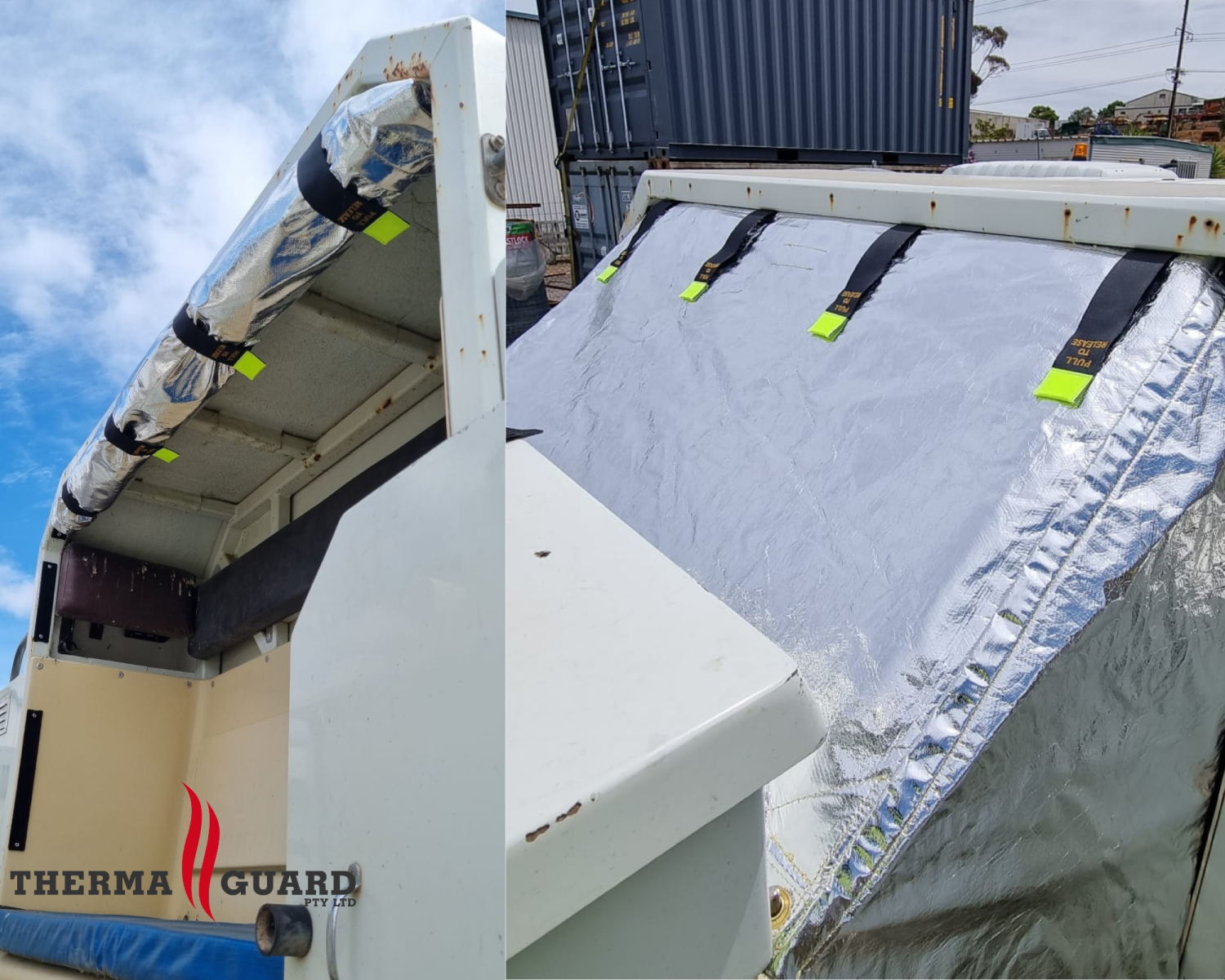 Congratulations to Sheraco for taking the necessary precautions to keep their team bushfire safe!
---
Leave a comment