SUPERTHERM® AS1072 Thermaguard Firesleeve™
PRICING PER METRE
Rated

5

/

5

based on

13

reviews.
A premium quality product, at competitive prices - available for shipping Australia-wide; order online today for despatch same day*.
Our Thermaguard Firesleeve™ is manufactured to the demanding AS1072 Aerospace standard & the MSHA Mining Spec. It has a flexible high-grade silicone orange outer - which is a unique compound that sheds splash of molten materials with temperatures of up to 1200°C. These heat sleeves are flame resistant, and can be exposed to constant heat of up to 260°C.
How do I ensure correct sizing of Firesleeve? Thermaguard Firesleeve™ easily slides over hoses and readily expands over fittings. Sizing will depend on several factors, including the
length of the line to be sleeved, number and radii of curves, surface friction of the line, and appearance required. A common 'rule of thumb' is to measure the outside diameter (OD) of the line, and add approx. 15% to arrive at the ideal inside diameter (ID) of the sleeve. Where the sleeve is required to pass over fittings or long lines, an additional margin should be allowed. Some applications may have legislated size requirements.
View the Firesleeve sizes available on the dropdown feature above.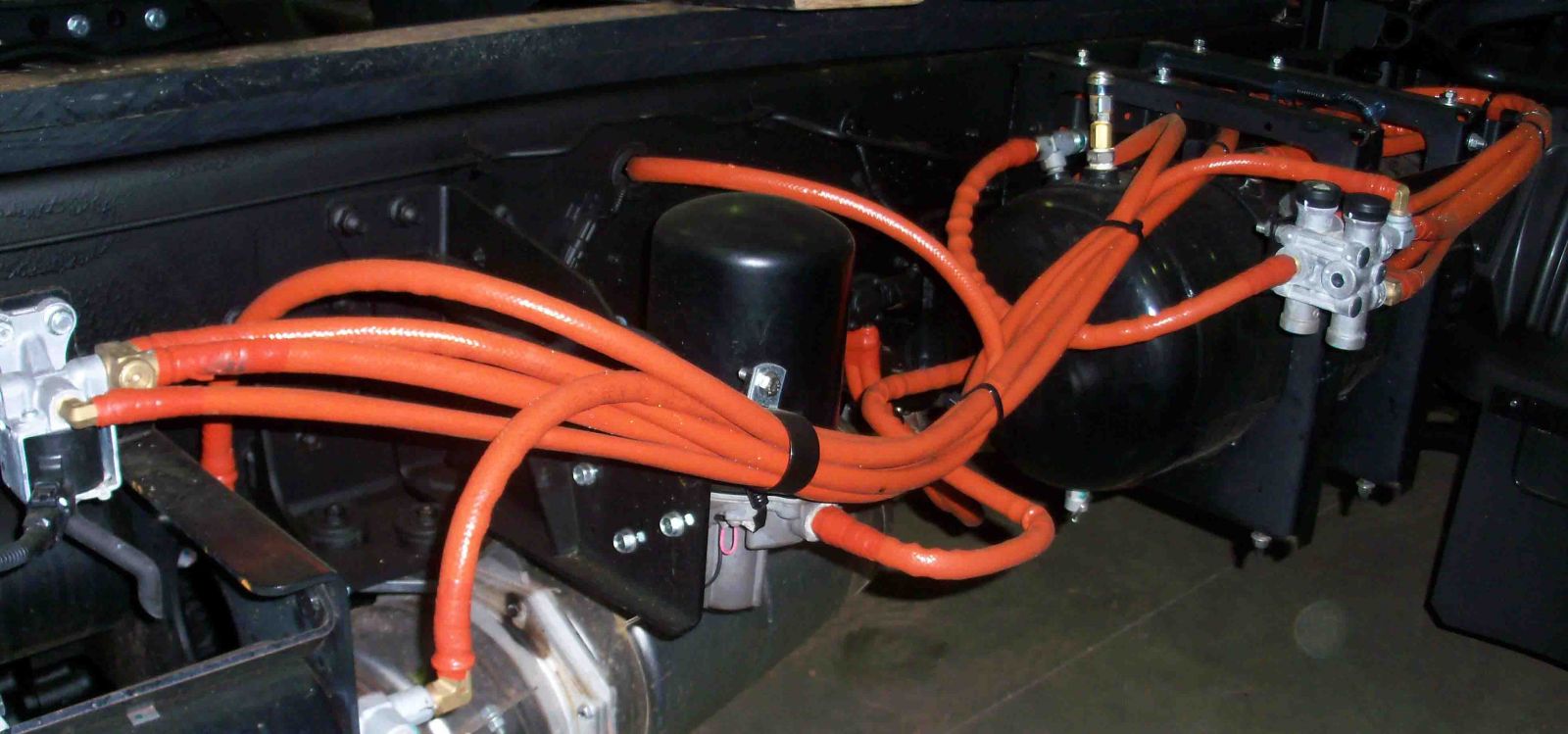 Our SUPERTHERM® FIREPROOF SLEEVE can be used in various applications including:
Mining – vehicle, machinery fuel, air, electrical and hydraulic lines
Oil & Gas – hoses, electrical lines, steam lines etc
Smelters – equipment cords and electrical cables
Industrial furnaces – electrical cables, hoses and air lines
Automation – robotic arm fibre optics, electrical and air lines
Fire Fighting – critical component fuel, air, electrical and hydraulic lines
Marine - fuel filler, overflow and breather lines
Race Cars – hoses, fuel & oil lines
SUPERTHERM® fireproof sleeve is made using high quality braided fibreglass for high flexibility, performance exceptional insulating properties. The outer layer of this fire protection product is coated with premium grade silicone to avoid abrasion.
Thermaguard® holds over 20 common sizes of fire sleeve, with many other sizes available upon request. We recommend sealing the ends of your Firesleeve-covered hose/line with a hose clamp or stainless steel cable ties, and wrapping with some fire-proof sealing tape to protect it from wicking fluids.
Thermaguard Firesleeve(TM) accreditations:
- SAE AS1072 Aerospace Compliant
- REACh & RoHS Compliant
- VW-1 Flame Rated
- UL 1441 Recognised Component
- Mining Standard MSHA IC-366/01
- Electrical Cables, Cords & Conductors IEC 60332-1-2 & IEC 60332-1-3

| | |
| --- | --- |
| SKU | TGAFS |
| Brand | Thermaguard |
Tnt Overnight Satchels - $30.00
TNT Overnight Satchel 3kg (1-2days)
Perfect product

By:

Harri

on 17 November 2023

Works exactly as intended and does its job very well




(5)
Jabiru

By:

Brian

on 28 September 2023

Many thanks for my order which arrived this morning which is really great. A perfect match for the other Thermaguard firesleeving used on on my Gen4 Jabiru 3300 engine (which is in a Xenos close to completion). And the writing pad is really handy!




(5)
Excellent Transaction

By:

John Martin

on 1 October 2022

Very good website, great range of thermal products, competitive pricing, quick delivery. Nothing to dislike. Very Satisfactory.




(5)
Impeccable Customer Service

By:

Gabriel

on 15 July 2022

Needed a specific product quickly and the team offered a personalised customer experience and made sure it arrived on time. It's nice to work with such a great team. The product itself was exactly what we needed.




(5)
Really great

By:

Jack

on 14 August 2021

I've bought from thermaguard a couple of times now. Every time I do my order is delivered really fast, and it's always perfect. The firesleeve is perfect for my application as I need to protect important oil lines from extremely hot surfaces. Excellent work!




(5)
Great Quality. Great and fast service

By:

Garry Hardingham

on 4 June 2021

These guys have superfast delivery and prompt service. Highly recommend....Also a great product!




(5)
Fantastic!

By:

Jack Mcrystal

on 31 March 2021

I got my fire sleeve today in the mail, fantastic product with awesome service! I got bonus items in the package like a mouse pad and chocolate wafers! Really impressed. Thanks!




(5)
Friendly efficient service

By:

Rodger Connolly

on 19 March 2021

My fire sleeve purchase was handled in a friendly efficient manner and arrived on time. Product quality is excellent. What more could I ask for?




(5)
Great product on firetrucks

By:

Tom

on 12 February 2021

I use it when servicing firetrucks once they've come back from the fireground. The Thermaguard Firesleeve is an awesome product - any firetrucks that have it on the fuel hose or brake lines come back unscathed. Great product!




(5)
Really nice people to deal with

By:

Jake

on 30 December 2020

Was a privilege dealing with Thermaguard - even though I didn't require much Firesleeve - they still went above and beyond, helping me by identifying a solution to my problem. Definitely recommend them to anyone - quality products and awesome service!




(5)
Quality and Appearance!

By:

Stephen

on 28 February 2020

The product is cheaper than other brands, and we prefer to spend our money with a local South Australian company who provides a similar and or better product where we can. We also had the opportunity to use a similar product manufactured for a global mining industry equipment supplier, but chose Thermaguard as the product was superior in quality and appearance.




(5)
Motor Sport Regulations!

By:

Stephen

on 28 February 2020

We use Thermaguard Firesleeve to satisfy the non combustible reference [4.7(b)(iii)(A)] within our motor sport regulations, and note that when sealed correctly, it is almost leak proof.




(5)
Fast delivery, and pleasure to deal with!

By:

Geoff

on 21 August 2019

I ordered this on Monday afternoon and it arrived the next morning! Great delivery times, and they're always a helpful and happy team to deal with too.




(5)
Related Products